On the 29th of January, Finding 'Ohana premieres on Netflix. This feature follows the chronicles of Pili, a 12-years-old teen from New York trying to connect with her Hawaiian origins. It showcases family-friendly humour, incredible locations, and an overall pleasant adventure. We had the chance to have a chat with Owen Vaccaro, who plays Pili's sidekick Casper.
Vaccaro started acting after Mrs. Betts – his first grade teacher – suggested him to go for theatre since he tried every sport and didn't like any of them: "I didn't expect to like it as much as I did. At the beginning of my acting career, I only did theatre but then I signed up for acting on film in commercials and independent films and it grew from there."
Owen eventually started acting in some gigs (ex. A Product of Me), and then landed a quite important role in 2015: "Finding out I booked Daddy's Home was one of the happiest moments ever. It was Halloween and my parents told me I couldn't eat a ton of candy because I was flying to Baton Rouge the next day!"
"I do think getting roles after doing one big role is easier. Once you book that one movie and you have that one great credit, people see that and see that you are good for the job."
Fast-forward to 2021, Finding 'Ohana. "When I found out I got the role I was sitting on the island in my kitchen, probably playing Minecraft." His manager called him and said she had really good news but that the director Jude Wang wanted to tell him first, "so when she called next I had to act surprised all over again! It was like I learned I got the part twice! It really felt almost too good to be true. This was a project I had known about for a while and I thought it would be so great and I really wanted it."
"In my opinion, finding out that you booked a movie is better than doing the movie itself."
There are some similarities between Finding Ohana and The Goonies. You know, a bunch of kids on a suggestive location trying to find an ancient treasure: "I actually think the movie serves as The Goonies for the kids in this generation. They might not want to watch the original because it's old."
Since the message of love and union is evident in both the features, Finding Ohana could really become the Generation Alpha's Goonies.
In 2020, Owen also acted in Goldwyn's Team Marco, which tells the chronicles of a technology-obsessed kid changing his lifestyle thanks to his grandfather: "I feel very connected to both Casper and Marco, but I think I am connected to Marco more. I have the exact same situation with my grandparents with me being on my phone and my grandparents wanting me to do put it down and do things with them."
"As I am Italian like Marco, he and I had very similar experiences learning about our Italian heritage."
"While filming in Staten Island, I was learning of the Italian influence in my life, just like Marco was learning." When you look attentively at the movie, as Marco gets closer to his grandfather, he starts to slick his hair back to look like him. "It shows that he is becoming more connected to his roots, just like I felt at the end of filming."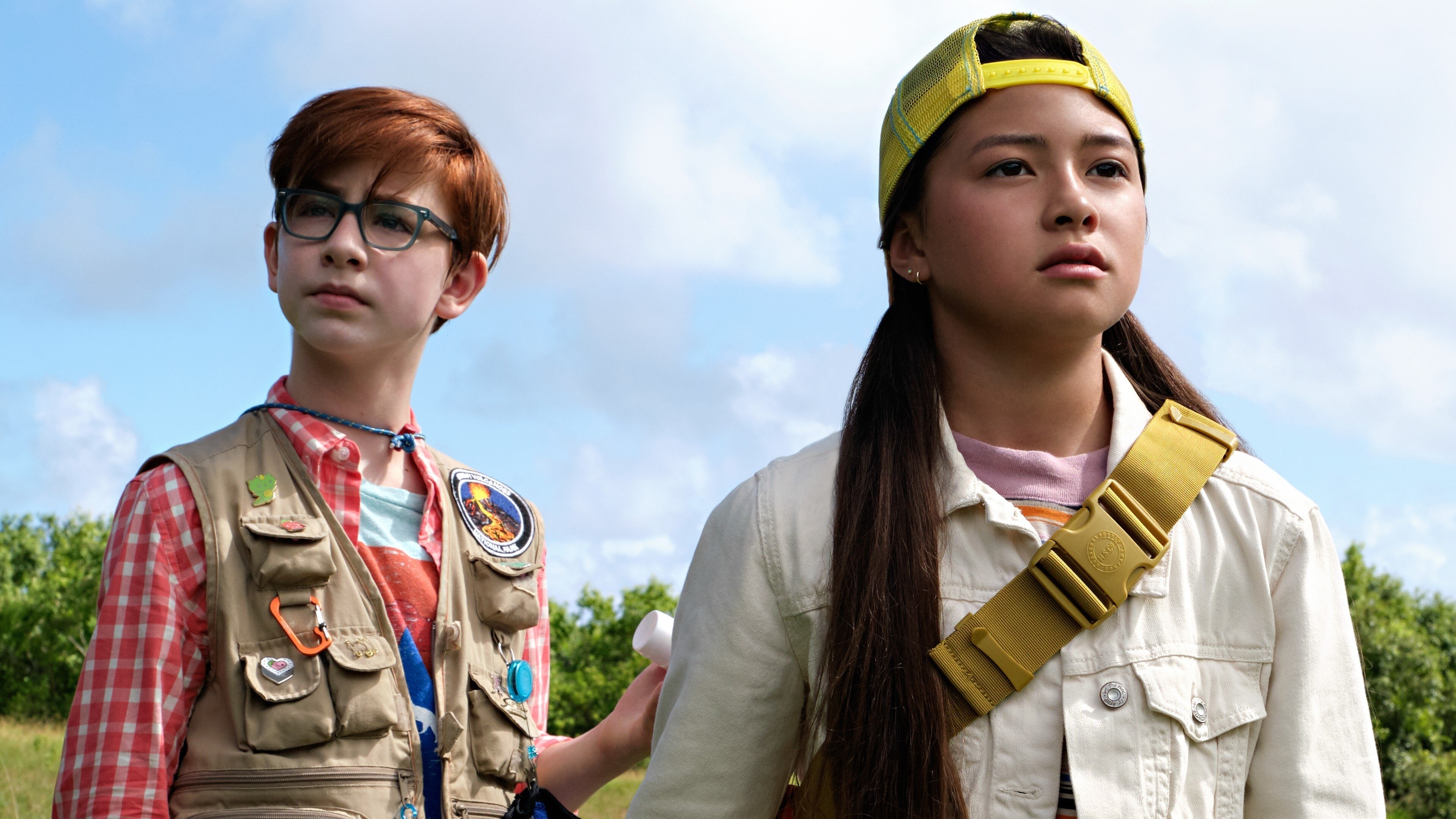 When confronted with the term child actor, Owen points out an interesting point of view: "I do consider myself a child actor, but I do think there is a stigma connected to the term that I don't feel connected to – the seriousness that goes along with it. All of the child actors that I have worked with have been wonderful and I am still in contact with them."
"We should erase the term child actor and replace it with young actor because it takes away from the actor as a whole."