When it comes to coming-of-age tv shows, the last decade has not been disappointing. With many touching teen dramas filling our watchlists, it's not a surprise that in 2020 both Netflix and Amazon Prime video had released some nice gems of this genre.
Here you'll find five 2020's coming-of-age tv dramas to watch:
5. Tiny Pretty Things (IMDb: 5.7/10)
Matching classic teen dramas like Gossip Girl and Pretty Little Liars to creepier films as Black Swan and Suspiria, Tiny Pretty Things could be defined as an obscure version of Fame. Inspired by the 2015's novel by the same name, this show follows three ballerinas at an elite dance school in New York City. Competition, crime, betrayal… and cute guys too. This Netflix teen drama has everything you need for a typical Wednesday binge-watching session.
4. Never Have I Ever (IMDb: 7.9/10)
Never Have I Ever talks about Devi, an Indian-American high schooler dealing with the death of her father and her feelings for a guy way out of her league. I really wanted to dislike this one. The writers' humour is trashy, the characters are goofy as hell, the story itself is not that original… but there is something about Never Have I Ever. It just works, Devi is able to pull you into her world and make you forgive the bad jokes and the cliches she's surrounded from. She lets you enjoy her story, easily watchable on Netflix in a couple of evenings.
3. I Am Not Okay With This (7.5/10)
I Am Not Okay With This is a coming of age drama starring one of the most annoying protagonist I've ever seen on Netflix: Sydney. She's the definition of I'm-not-like-other-girls-and-I-hate-you-all™, with a very bitchy, cynical and toxic attitude towards herself and others. She has telekinesis and stuff, so you know shit's about to get down. Also, it gets better and better episode after episode: the ending is absolutely amazing. Definitely one teen drama to watch even if you'll wish to punch Sydney in the face on half of her screen time.
2. The Wilds (IMDb: 7.1/10)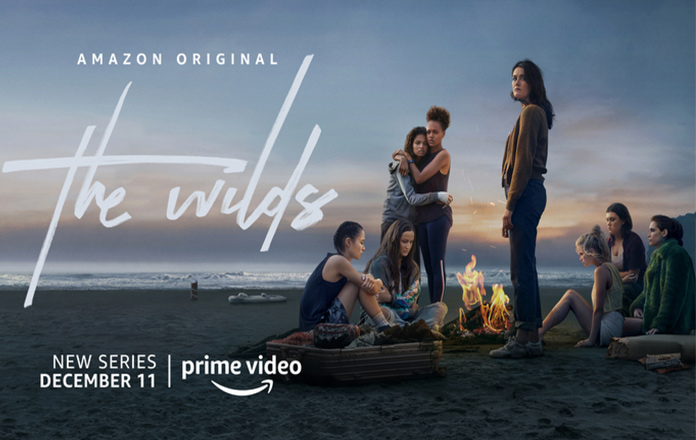 The Wilds is pretty much like a female version of The Lord of the Flies and I'm here for it. There are some trashy bits here and there, but the narrative strategies taken from Lost (unfolding characters' backgrounds episode by episode, plot twist, living withouth many survival skills, etc.) work amazingly in this thriller teen drama about a group of girls who end up on a desert island after a plane crash. Definitely something you'll love if you like girl fights, mild plot-twist and people crying or screaming.
1. Grand Army (7.5/10)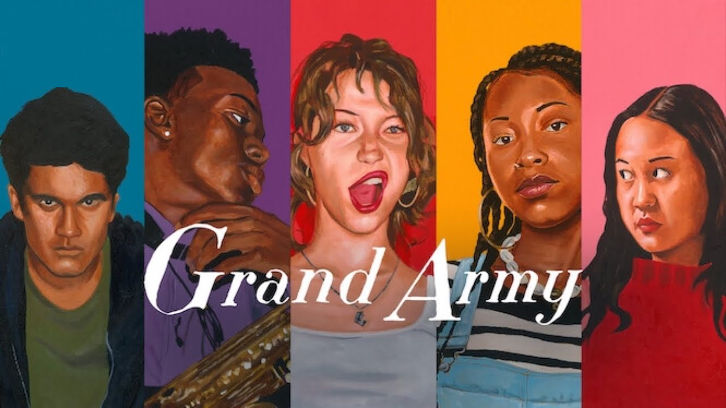 This gem of 2020 takes the throne of the best teen drama of 2020. Inspired by other series like Skins, Skam and Euphoria, Grand Army is the manifesto of the Generation Z. I talk about it in this article. This show follows some high schoolers dealing with various problems, whether it is an identity crisis, poverty or a war against patriarchy. These characters are alive, their stories are so real. Just watch it.